Pensionat Söderåsen is a perfect place to gather friends, colleagues, the team or the family. There are large outdoor areas to enjoy, the location is secluded and very quiet and in a scenic setting.
You are welcome to rent the entire guesthouse to organize your very own event. BBQ-evenings, company kickoff:s, team building events, outdoor recreation, family reunions or birthday parties – Tell us your plans!
Pensionat Söderåsen is also well suited for educations, courses and workshops, so why not do as several others –  book your next happening here at Pensionat Söderåsen!
Teamwork, time together, creating memories, presence, well-being, joy and nature are key words for us when we organize group events.
Are you planning a workshop, an education or a gathering like a kick off or teambuilding for your colleagues – we have the perfect setting for groups (up to 20 person)!
Why not try the outdoor cooking activity in our outdoor kitchen and prepare your dinner over open fire!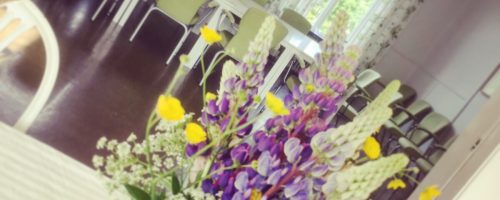 We arrange conferences for groups up to 20 people in our facilities that are perfect for meetings and workshops. Enjoy the luxury of being able to focus on your company and your precious time together – we always host only one group at a time.
We have a lovely and bright party venue that can seat 60 peopl,  you can set the tables for a nice dinner..
If the weather is nice there are several outdoor areas in the garden to enjoy, and also our wilderness kitchen with a tipi which is perfect for eg barbecue evening or outdoor cooking event with the group.
Please share your thoughts and ideas with us, and we will do everything we can to help your plan a memorable experience and stay here with us at Pensionat Söderåsen.