Ourdoor Activities on Söderåsen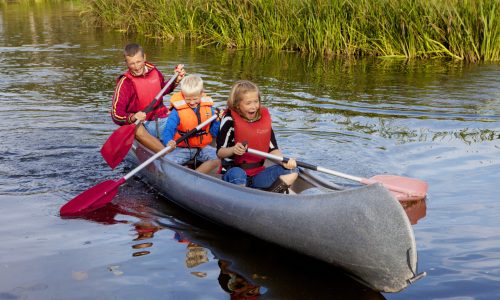 Rönne å, the small river that flows by quite close to us is a popular river for canoeing. There are several legs to choose from and adventurous paddlers can choose to stay overnight on the river in wind shelters. Canooing can be combined with trolley biking for a fun all-day adventure! www.ronneadalens.se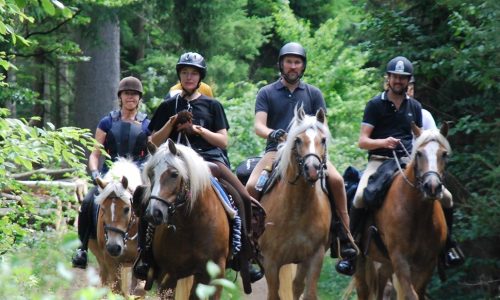 Riding on the beautiful slopes of Söderåsens and in the beech forests is a fantastic experience! The guided riding tours are available in many different lengths and stretches and there is of course the possibility to adjust the level of difficulty to your riding skills. www.turridning.se.
On the old railway line between Klippan and Ljungbyhed you can enjoy a ride on a trolley bike. The distance measures 6.5 km so a total of 13 km is pedaled at the pace that suits. There are nice spots along the rails that are prefect for a picnic stop. Trolleybiking is a wonderful way to calmly glide through nature. www.veteranjarnvagen.se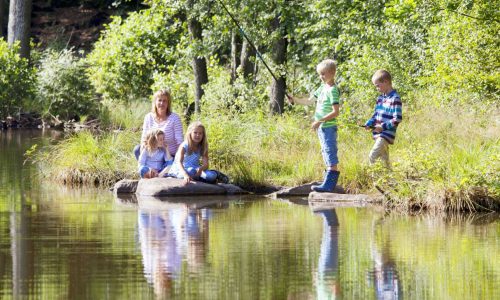 In  the northern parts of Skåne there are many fine lakes and rivers with good fishing, for example Odensjön, Sorrödssjöarna and "Klåveröds dammen". The small river, Rönne å, is also popular for fishing.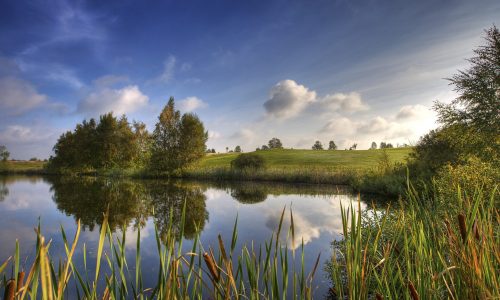 In Skåne it is never far between the golf courses. NW Skåne is actually the world's second most golf course dense region after Florida. Around Söderåsen there are several nice courses to play, Ljungbheds GK (5km), Perstorp GK (13 km) and Söderåsens GK (19km). The courses vary in layout and nature and offer everything from nice park paths, to forest paths and open moorland.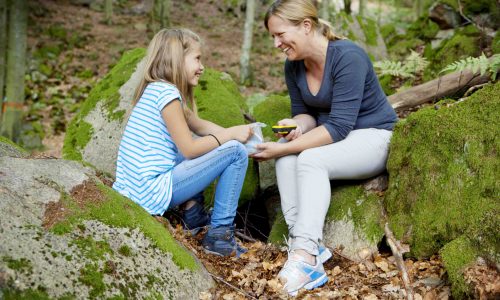 Treasure hunting with GPS … There are many "caches" near Pensionat Söderåsen and on the while ou search for the next one you get the magnificent scenery as a bonus. All you need is a smartphone or GPS. www.geocaching.com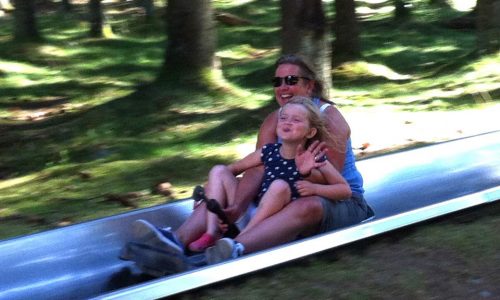 Summer rodel/tobogganing is a fast-paced and breathtaking experience for young and old alike. The course meanders several hundred meters (935)  down through beautiful forests and meadow landscapes. In Kungsbygget's adventure park there is also ZIP-line, a sky rocket and downhill cycling – many wonderful adventures to enjoy! (53 km from Pensionat Söderåsen)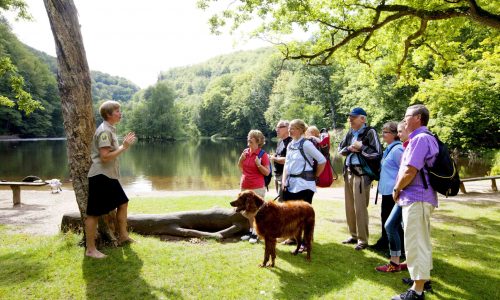 We offer groups, who want to learn more about Söderåsens beautiful and in many ways unique nature, guided tours in different forms. We adapt the guiding to the group's wishes, and can vary the stretch and focus after your requests. We can also offer coffee / tea and homemade cake served on site at Kopparhatten or at any other location along the hike.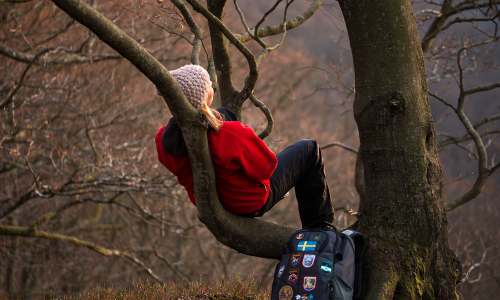 Do you need recovery and to be allowed to stress down, find new energy and balance? Then you should try a forest bath with a guide.
Walk slowly out into the woods, take a few deep breaths and release what has been and embrace what is to come, slow down and open your senses in nature, to become ever more present. Force of Nature and Plura Divisa offers guided sessions.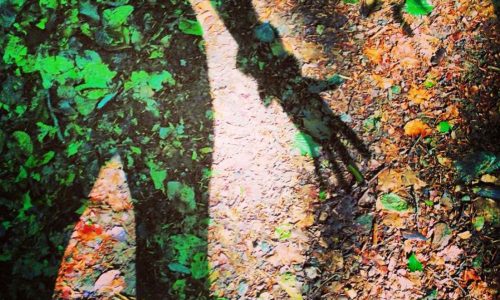 Unleash your creativity and create together in a craft workshop with natural materials or with recycling as a theme. Another fun activity is a photo safari with mobile phone – where you are inspired to see things and places from a new perspective and catch the beauty of nature with our camera in a new way.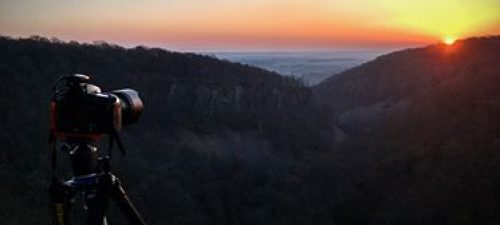 Söderåsen is a dream location  for the nature photographer! Here they'll find exciting and challengning envrionments to photograph with both extensive and intimate landscapes. To enjoy a coffee  while watching the sunrise from the viewing point "Kopparhatten" is amazing!! The fresh green leaves in the beech forest in springtime and the autumn's  bursting colour splendor attracts many guests with cameras…